We are 360 ONE
We embody the 360 ONE promise every day, through our actions. Our culture gives us the confidence on driving continued success and value creation for all our stakeholders. We believe, embrace, and live these values and behaviours every day
Client-centric
Our single-minded focus is on our clients, always. We care, we listen, we learn, and we execute to deliver beyond client expectations.
Entrepreneurial
We have extreme ownership from ideation to execution. We are innovative, agile and outcome oriented.
Right in spirit and letter
We do what is right over what is easy, for our clients, fellow employees, and stakeholders. We are transparent, honest, and courageous.
People-oriented
We are inspired, collaborative and inclusive. Above all, we respect each other as individuals, colleagues and stakeholders working towards the same goal.
Change Champions
We embrace and accept change. We are driven by passion and a positive attitude. We seek opportunities to continuously learn and grow.

Rigorous & Risk-Conscious
We are thorough & analytical in our decision-making for clients & our own business. Our enhanced risk awareness & robust governance mechanism helps navigate through all scenarios.
360 ONE Leadership
Our culture of high performance and personalized attention have been founding principles throughout our journey over the last 14 years. Our leadership has been instrumental in shaping our client-centric approach since inception.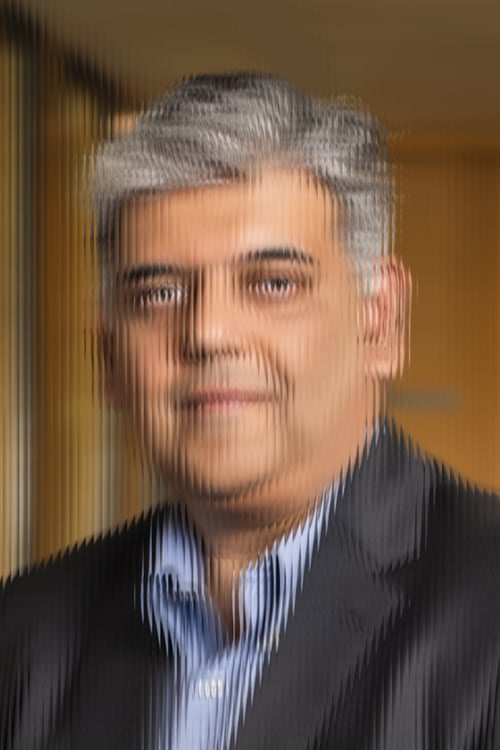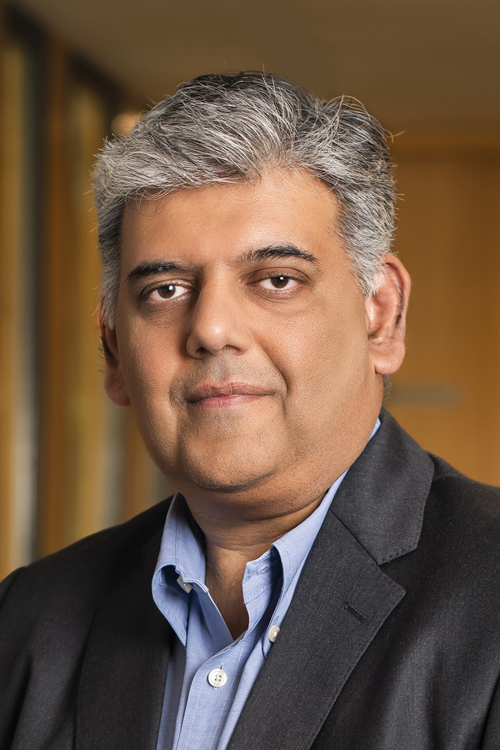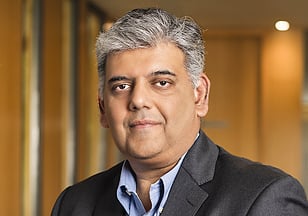 Karan Bhagat
Founder, MD and CEO, 360 ONE
Karan has more than two decades of experience in the financial services industry. He provides direction and leadership towards the achievement of 360 ONE's strategic goals and objectives. He has built a team of talented professionals, who work with and for some of the most distinguished family offices, institutions and wealthy families in India and abroad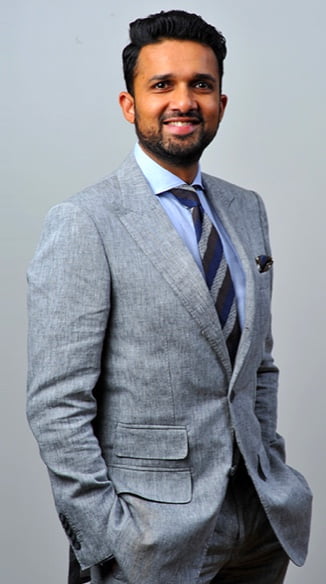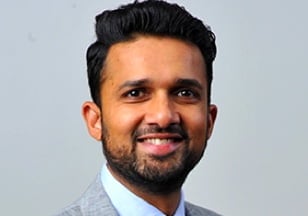 Yatin Shah
Co-founder, 360 ONE
Yatin has more than two decades of experience in the financial services industry across equity research and private wealth management. He focuses on 360 ONE's wealth advisory practice apart from client services, marketing and client experiences. He is responsible for introducing the 360 ONE proposition to new clients, as well as expanding the relationship with existing clients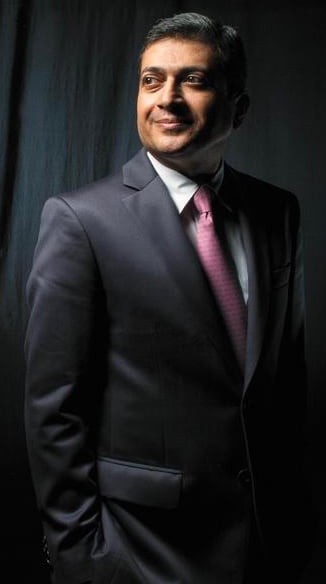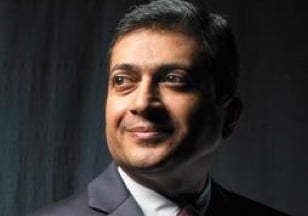 Anup Maheshwari
Co-Founder and CIO, Asset
Anup has more than 25 years of experience in financial services. He focuses on investment and strategy for 360 ONE's business including mutual funds and Alternative Investment Funds (AIFs). He plays a key role in meeting the company's aggressive growth goals while also being responsible for product development and devising an innovative investment strategy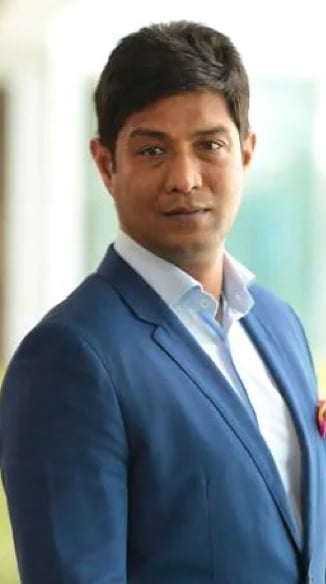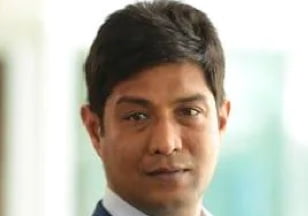 Anirudha Taparia
Co-Founder and Joint CEO, Wealth
Anirudha has more than two decades of experience in the financial services industry across consumer, commercial and private banking. He has been instrumental in building 360 ONE's wealth and asset management business globally. He is responsible for the wealth advisory practice across business verticals and geographies
THE 360 ONE Story
We are proud of our roots and the journey that we have traversed so far. Today, we are one of India's largest asset and wealth management firms with an AUM of over $40 billion. Our new identity reflects our founding principles and commitment to strong relationships. We look back to where we started from, even as we forge ahead to where we want to go.
Recognition and Accolades
Awards are a validation of the trust that you have in 360 ONE. We have been honored with over 150 awards - a testament to the strength of our relationships as well as our offerings.
Asiamoney Private Banking Awards, 2022
Best Succession Planning in India

Wealth Briefing Asia Awards, 2022
Best Wealth Manager (India)

Brandon Hall Group Human Capital Management (HCM) Excellence Awards, 2022
Best Learning Program Supporting a Business Strategy

Quantic India's NBFC & FinTech Excellence Awards 2022
Data Analytics & AI Service Provider of the Year

THE 360 ONE Foundation
Just as our approach to managing money is revolutionizing the Indian wealth and asset management industry, our responsibility towards society, too, follows an innovative approach delivering exponential impact. As leaders in the financial sector, we believe in leveraging our core competencies and expertise. We re-imagined traditional grant-giving and evolved a more catalytic approach to deploying CSR funds to generate a higher social return and leverage by unlocking further capital, recycling funds, and a strong focus on outcomes. We vetted and co-curated interventions that use innovative or blended finance approaches that enable a multiplier effect to every contribution. Impact: We are committed to providing better access and greater ownership as we go forward.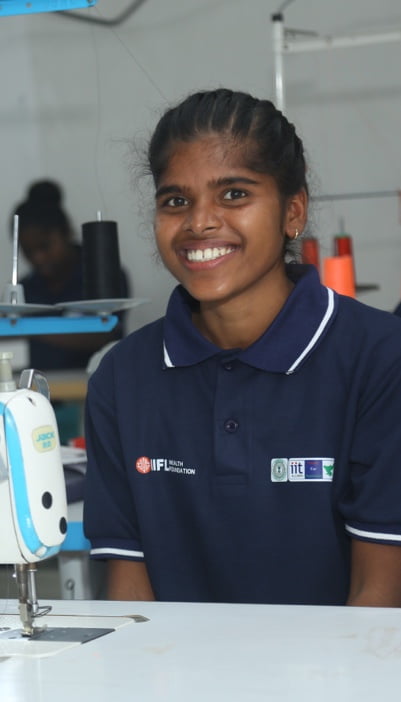 Outcome-based, pay-for-success, co-pay paradigm
We provided best-in-class training and pan-India placement to underprivileged youth from Jharkhand. Improved leverage through co-funding resulted in 2.5X students getting trained and placed, and up to 4X increase in their earnings. Partner: PARFI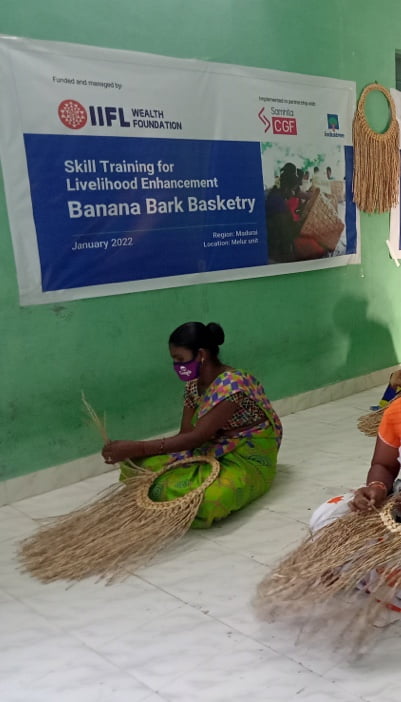 Smart financing solution
We contributed to a 'zero-interest revolving grant' that provided cash flow and access to working capital for vulnerable women artisans who lacked creditworthiness and financial footprint to afford loans from mainstream providers. Capacity building training, access to raw materials and market linkages were also offered. Partners: Collective Good Foundation & Industree Foundation.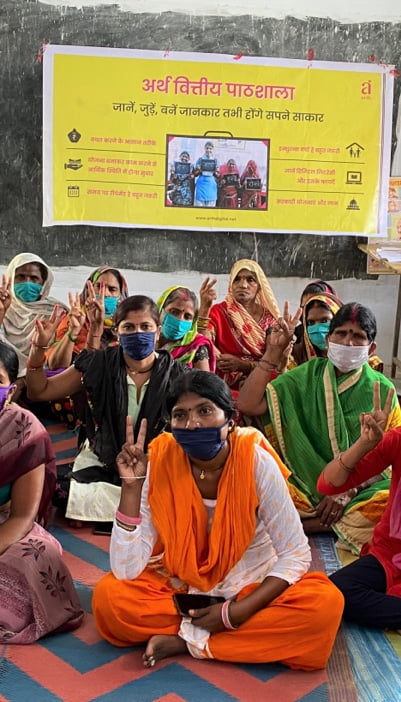 Financial literacy & behavioural change program
Improved borrowing behaviour is a matter of consistent practice and discipline. This financial literacy & inclusion program provided nano and micro entrepreneurs training and access to commercial capital, coupled with positive communication nudges and incentives for timely repayment of loans and good credit behaviour. Partners: Collective Good Foundation & Arth.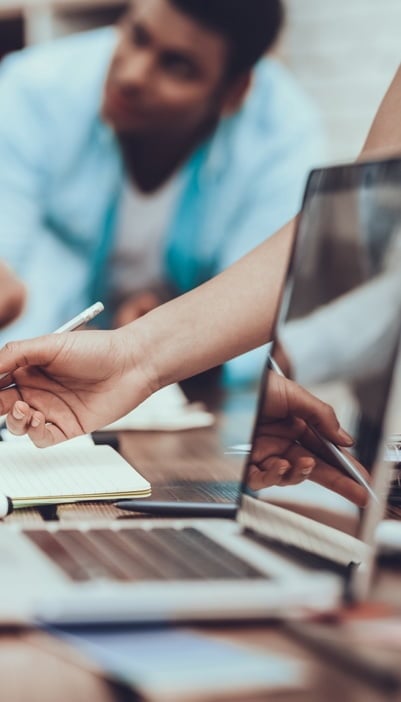 Fintech incubator for inclusive finance start-ups
We entered into a partnership with India's leading inclusive fintech incubation platform at IIM-A called CIIE.CO that provides transformational support to inclusive lending start-ups that serve low- and middle-income segments. Partner: CIIE.CO
08
Outcome-based outreach programs